Development board introduction
The Banana Pi Pico series is a low-power microcontroller development board designed for the Internet of Things.
BPI-Pico-RP2040 is a microcontroller development board launched by Banana Pi equipped with RP2040 chip. Its most notable feature is to add a Onboard WS2812 color LED; replace the 3-Pin DEBUG interface with a SH 1mm 4-Pin socket, which can be connected with Qwiic & STEMMA QT or any possible peripherals; replace the micro-USB socket with a USB Type-C socket , supports reversible insertion, and is compatible with the USB Type-C cable of most modern smartphones, no additional purchase is required.
Key Features
Dual-core ARM Cortex M0+ CPU cores (up to 133 MHz)
264K SRAM
2MB Flash
26 available GPIO pins, 4 of which support ADC analog input
Peripherals:

2 x UARTs
2 × SPI controllers
2 × I2C controllers
16 × PWM channels
1 × USB 1.1 controller and PHY, supporting host and device
8 × PIO state machines

1 x LED
1 x WS2812 LED
1 × SH 1mm 4-Pin socket
1 × USB Type-C socket
hardware
Interface diagram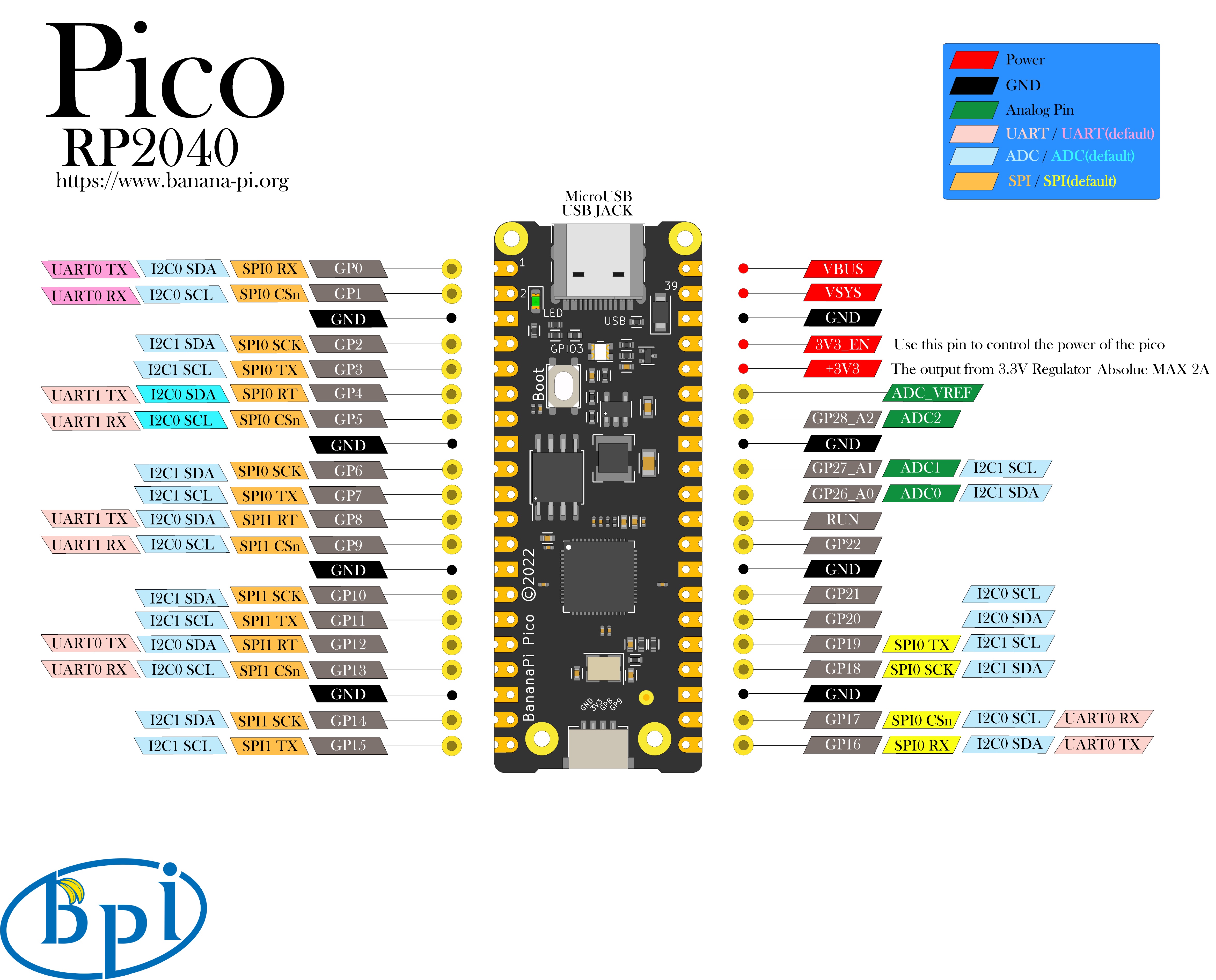 Hardware Dimensions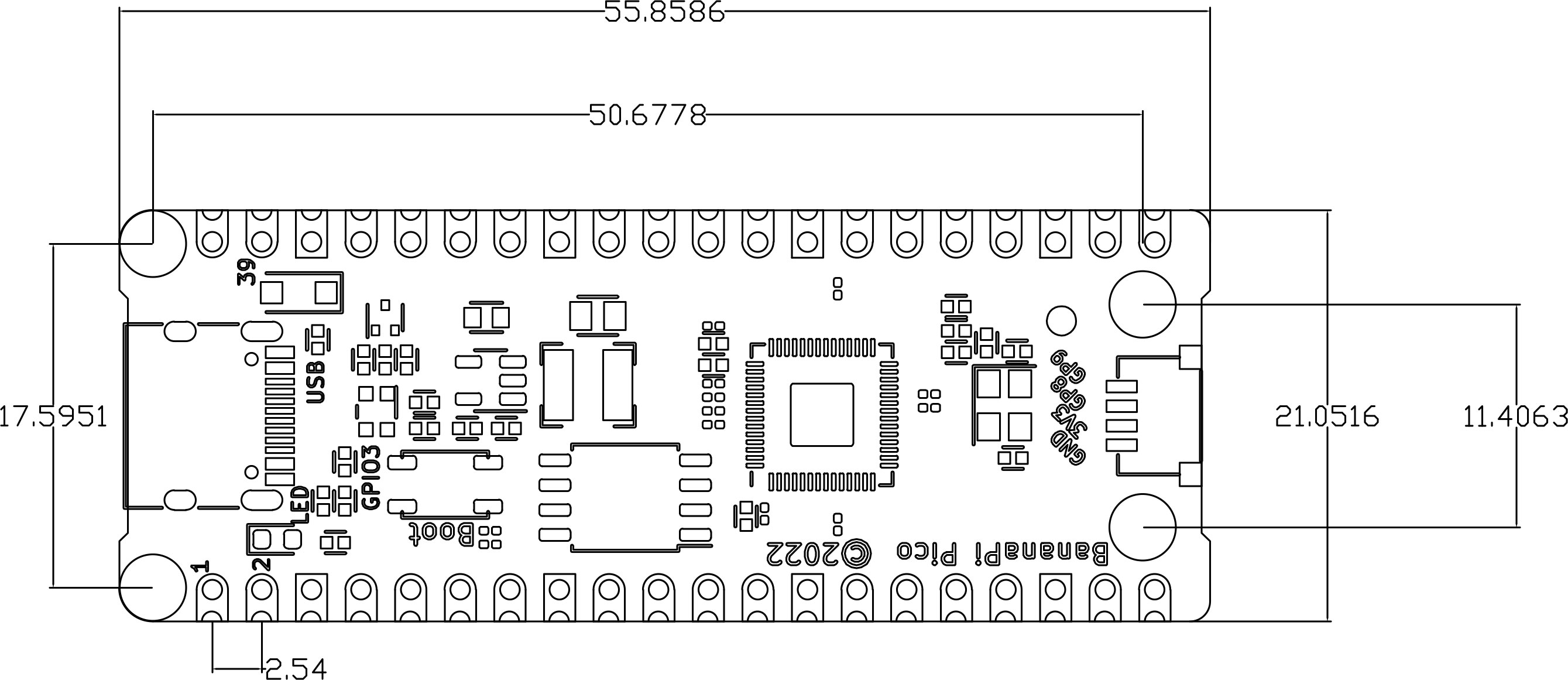 BPI-Pico-RP2040 Size Chart
Pin spacing
2.54mm
Mounting hole spacing
17.6mm/ 11.4mm
Mounting hole size
Inner diameter 2.1mm/outer diameter 3.4mm
Motherboard Dimensions
11.4 × 55.8(mm)
Board thickness
1.2mm
The pin spacing is compatible with universal boards (perforated boards, dot matrix boards), breadboards, and can be directly attached to other PCBs for easy debugging.
References and Resources