This article will guide you through installing Arduino support for the Leaf-S3.
Install support using Arduino IDE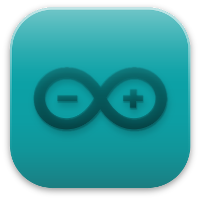 Here's how to install the Arduino-ESP32 directly from the Arduino IDE.
Note: For an overview of SoC support, see the table in Supported Soc, your There you can find out whether a particular chip is in a stable or development release.
As of Arduino IDE version 1.6.4, Arduino allows the installation of third-party platform packages using the Boards Manager. We have packages for Windows, macOS and Linux.
To start the installation process with Boards Managaer, follow these steps:
Install current upstream Arduino IDE version 1.8 or higher. The current version is at the arduino.cc website.

Start Arduino and open the File>Preferences window and click on the location shown.
Enter one of the above publish links after Additional Board Manager URLs. You can add multiple URLs, one per line.
Open the Board Manager from the Tools > Boards menu and install the esp32 platform.
After restarting the arduino IDE, you can see more ESP32 options, and you can configure it as shown in the figure.